With the rapid growth of the 40/100GB Ethernet equipment market, these high bandwidth cables offer an ideal solution for networking applications
M2 Optics Inc., a leading provider of unique fiber optic test and monitoring solutions, announced they are now supplying multimode fiber cables with OM4 fiber to both existing and new customers. Unlike many suppliers that mainly focus on supplying cables with OM3 fiber (suitable for 10GB and also available from M2), these cables make use of OM4 fiber which is ideal for 40/100GB applications.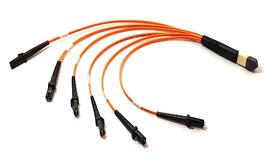 Although these fiber cables are utilizing the most advanced optical fiber and each order will be custom built, M2 plans to offer them at prices close to the OM3 fiber cables. Customers have the option of a variety of configurations, fiber counts, and connector types (MPO, MTP, LC, etc) so that there is a solution for almost any requirement.