Passive Networking Solutions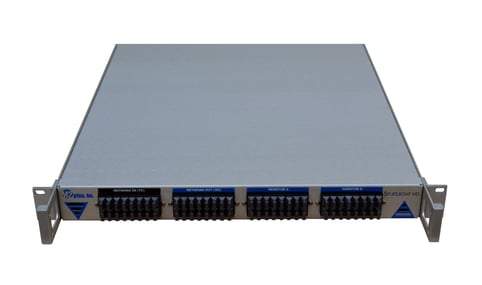 If you ask service providers and data centers to identify a key issue, saving rack space is almost always a critical concern. The SplitLight offers a complete line of passive solutions designed to maximize density in the least amount of rack space for passive optical components including taps, WDM, and PON splitters.
In addition to a patent-pending 1RU chassis, M2 Optics also offers high density modules designed for traditional LGX-style chassis and those that require a modular approach.
Passive Network TAPs
Up to 192 each 1x2 or 1x3 passive optical taps in just 1RU

Single mode and multimode optical fibers


Click to Learn More...

WDM
PON and FTTx Splitters
Multiple 1xN splitters, including 1x16, 1x32, and 1x64 in a single chassis

Highly useful in congested residential and metro network areas


Click to Learn More...
Our team at M2 can completely customize a passive network solution for you based on your needs. Get started today.