Custom Fiber Optic Components for Demanding Applications
For advanced, latency-driven fiber optic systems and network applications that demand the highest optical performance, M2 Optics offers several passive connectivity solutions for enhancing system performance, adjusting latency, and fine-tuning network parameters.


Doped Fiber Optic Attenuators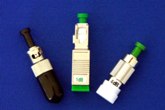 High-performance attenuators from M2 Optics are constructed with a doped fiber approach, resulting in superior performance for any system application.
Precision Length Patch Cables
B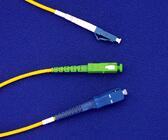 oth precision length and standard patch cables customized with all fiber and connector types are available from M2 Optics. Whether you require a very specific cable length for a latency-driven application or custom MPO cables for 100G+ applications, M2 offers a solution to match your needs. Learn more about precision length patch cables
Other styles of patch cable available from M2: Custom MPO Patch Cables & Armored Patch Cables
Pass Through Fiber Optic Adapter
F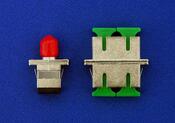 iber optic adapters are utilized on virtually all communications systems and devices for connectivity purposes or to mate different connector types. In addition to traditional bulkhead style adapters, M2 offers a new brand of patented Pass-Through (PT) cable adapter interfaces that still identify the connector type while eliminating the connection point and loss.
Learn more about our fiber optic adapters
For pricing or to learn more about any of the custom, specialized passive connectivity solutions above, Contact us today.