Custom 3D Printed Part Design, Prototyping, and Production Services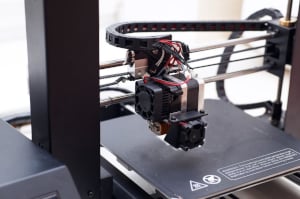 When you require custom or non-standard parts to complete a design project or solve a critical challenge, M2's 3D services will help take your idea from a concept to a finished product efficiently. Providing easy access to the latest 3D printing machine technology and a team of skilled designers and machine operators with over 20 years of experience, partnering with M2 enhances your capabilities while saving time and money.
Save Time -

rapid design and prototyping, projects completed in hours or days, not weeks or months

Save Money -

access skilled 3D designers and printing technology, without major internal investments

Minimize Supply Chain Challenges -

faster lead times, minimize or even eliminate typical manufacturing supply chain elements

Complete Customization - solutions and n

on-standard parts that best fit the application or project needs




Support for all business sectors -

projects of any size, with added expertise in Telecom, Defense, Aerospace, and Fiber Optics


3D Design and Printing Service Options - Support at All Stages
Supporting all phases of a 3D design and printing project, M2 can:
Use a design you provide or create a brand new design from your input

Generate rapid prototypes (functional and visual) or launch complete production runs

Offer a variety of material types including PLA, PETG, ABS, PC, Nylon, and Flexibles

Utilize multiple printing processes including FDM, SLS, and SLA
Whether you need a special bracket to secure extra telecom equipment inside a network cabinet, an enclosure to protect components inside an aerospace system, or require a new prototype for evaluation, M2's 3D design and 3D printing services deliver multiple benefits.
The M2 team is passionate about helping people innovate and create new things efficiently. We are open to projects of all sizes, small or large, and will create a customized service package tailored to your needs that maximizes value and ROI.
To discuss a new project or learn if additive manufacturing can help you achieve your business goals, contact M2 or an authorized partner today.