Optimize Your Fiber Optic Network with Confidence
Fiber Characterization Testing is critical for entities installing, managing, and maintaining fiber optic networks. The service includes performing several tests that evaluate the performance of your existing fiber infrastructure. Whether you are planning to upgrade your network to 10G, 100G, and beyond or need updated infrastructure performance values for compliance purposes, M2's fiber characterization services will benefit your organization.
This service is 100% customized to your needs - select any single test or multiple to suit your needs:
Standard Fiber Characterization Service Tests
OTDR
Insertion Loss & Return Loss
Visual Connector Inspection
Fiber Link Latency

Advanced Fiber Characterization Service Tests
Bit-Error-Rate (BER) for 10G
Bit-Error-Rate (BER) for 40G and 100G
Chromatic Dispersion (CD)
Polarization Mode Dispersion (PMD)
Other/Contact M2
All fiber characterization testing services are performed by a Certified Fiber Characterization Engineer (CFCE) and the team's experience includes supporting leading telco & ISP, data center, municipal government, and electric utility entities while also holding other fiber and testing certifications from Corning®, BICSI®, Viavi®, and FOA/CFOT®.
When ready, contact M2 Optics and a CFCE technician will schedule a brief consultation to answer questions, discuss project details, and recommend applicable services. After completing the service, you will receive a detailed, professional report containing the test results along with related images, OTDR traces, and measured values.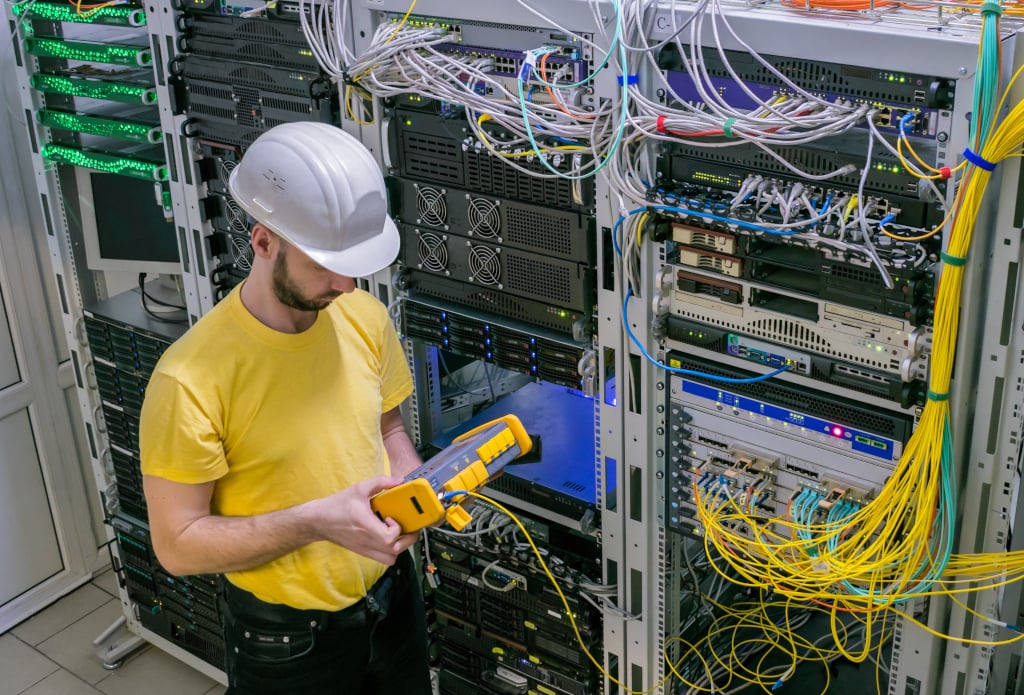 Benefits of Utilizing an Independent Fiber Characterization Expert
Testing the fiber infrastructure is not simply connecting to a fiber and pushing a button on a test device, it requires highly experienced technicians or engineers with an advanced knowledge base - a deep understanding of optical fibers, proper testing device settings and parameters, and experience with a variety of network devices and configurations. Hiring, training, and certifying internal technical staff to perform this function along with acquiring expensive test devices requires significant ongoing time and capital. By partnering with M2 Optics, you will save time and money while receiving accurate, unbiased certified test results that your team can rely on.