The current 2021 Optical Fiber Reference Guide is intended to serve as a helpful reference tool for anyone working with or seeking to learn more about optical fibers utilized in today's high-speed communications networks.


The Optical Fiber Reference Guide includes:
An extensive collection of the most popular and widely deployed single mode & multimode optical fibers


Fiber types listed by industry-standard (G.652, G.655, OM3, etc) from leading manufacturers:
Links to the technical datasheets for all fibers from the respective manufacturer's website


To request a copy, simply complete the form below and a copy will be emailed directly to your inbox. If you have any fiber-related questions or you do not receive the email automatically, please contact us and the M2 team will support you quickly.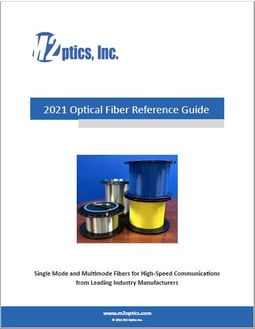 Send My Free Copy