Custom Fiber Optic Solutions
Reliable fiber monitoring and network testing solutions are crucial for keeping your network performing at its best. We understand the need to test and monitor your network regularly, and we also understand that every network has different needs, setups, and demands.
M2 Optics focuses on developing powerful, customized solutions for several key applications in the optical fiber network testing, fiber monitoring, and connectivity arena. By specializing in this manner, our experienced team consistently delivers fiber monitoring solutions with high value that helps our worldwide customer base to enhance their fiber optic network operations. Our portfolio of fiber solutions support:
Network Simulation and Latency
| | |
| --- | --- |
| | M2 offers a complete line of professional optical fiber platforms, offering all types and lengths of fiber for exactly simulating a field network and/or a variety of latency applications. |



All-Optical Switching
| | |
| --- | --- |
| | M2 offers solutions for optical switching, such as 1xN optical switching devices for fiber network monitoring, multicasting, and test port sharing applications. |


Passive Optical Networking
Fiber Network Testing & Maintenance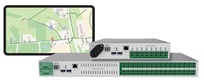 Optimize laser transmitter performance, monitor fibers for intrusions, and other effective solutions for ensuring your system is operating at peak levels.
Test Lab & Automation
Organize and automate key aspects of the test environment in order to improve efficiency for today's most advanced setups in fiber optic networks.
Get Started Customizing!
Contact M2 Optics today to start customizing your fiber network testing and fiber monitoring solution.