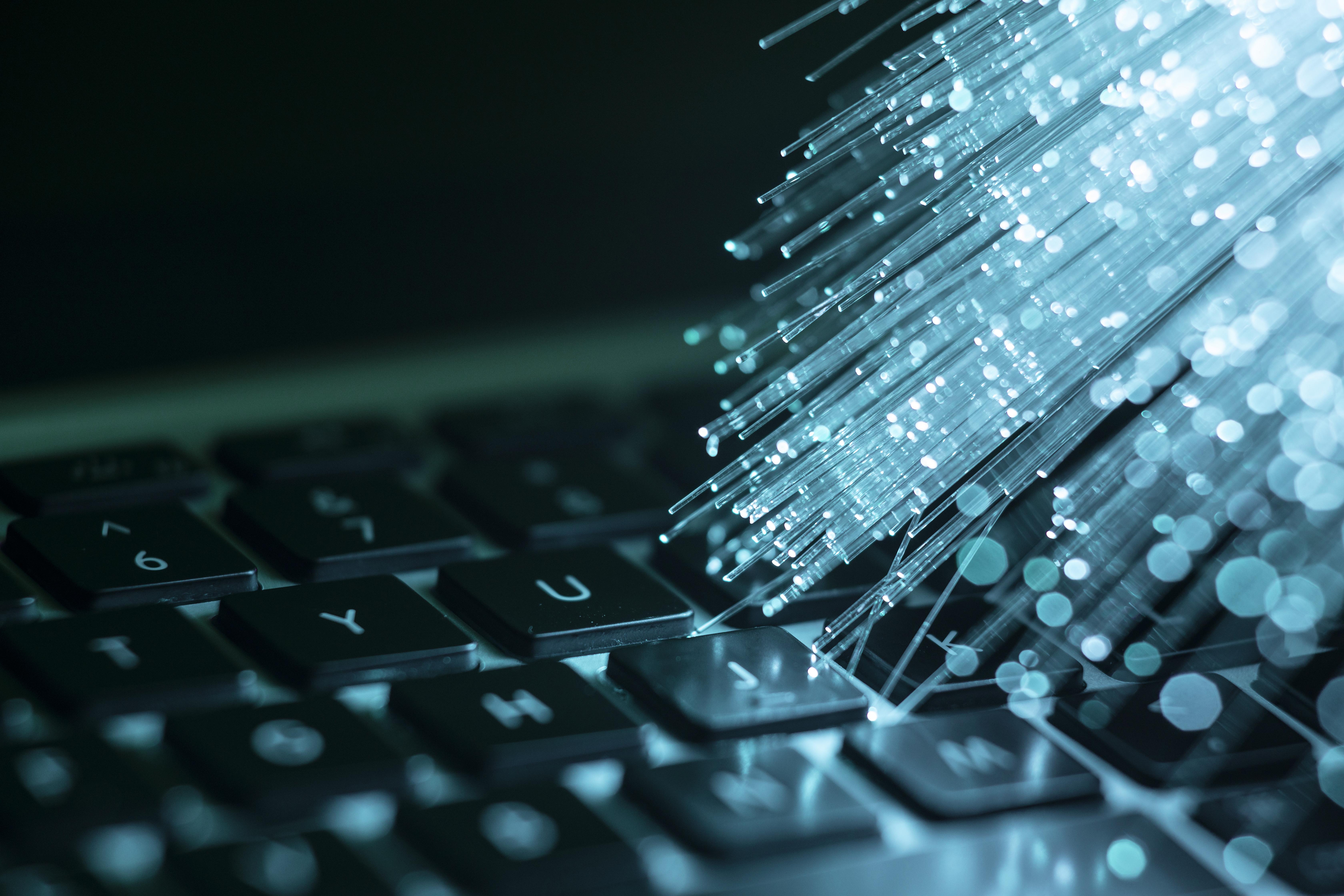 Simulating a fiber-optic network accurately in the test lab is crucial for ensuring devices meet expectations and the network performs as intended. Every field network is different, and replicating the optical fiber infrastructure is important for device manufacturers designing and making the gear and the service providers installing and maintaining these systems.
The most effective approach for simulating the optical fiber infrastructure in the test lab is using the same types and lengths of fiber as in the field, as this guarantees similar optical performance and expected latency values as experienced in the live field network.
There are several reasons why utilizing professional, customized fiber network simulators is a best practice across today's testing labs. Despite the wide adoption of this approach across the industry, many labs still utilize legacy or makeshift setups or simply haven't made the investment to upgrade this aspect of their lab. This guide focuses on five signs that it may be time to give this area of the lab an extra look, as you may be missing out on realizing some additional benefits by not enhancing your test fiber setup or customizing it to your needs.
Why Do You Need a Custom Solution?
For many years, the quickest and easiest solution for acquiring spools of optical fiber for the test lab was to utilize the factory-supplied optical fiber from the leading manufacturers.
While that is an option, the major drawbacks are that manufacturer's today have automated mass production processes meaning they produce specific "standard" lengths (often 25.2km and 50.4km lengths), along with the physical reels being designed for shipping purposes and not necessarily space-efficient lab use. Thus, having a custom solution that matches your exact needs in terms of specific lengths and setup efficiency will ultimately maximize the value of your fiber by providing more accurate network simulation capabilities along with other added benefits.
With this in mind, let's take a look a few signs that you are ready to enhance your test setup by utilizing customized fiber network simulators.
Sign #1: You are frustrated working with bare optical fiber spools
If you have ever worked with a spool of bare optical fiber, you know that they can be challenging to use, manage, and store efficiently in the lab space.
Bare optical fiber can be frustrating to handle - since it is not protected, there is a constant worry about damaging the fiber itself, which occurs frequently when maximum care is not taken at all times. It is very thin and delicate, so it doesn't take much effort to damage or break either the fiber or a connector during use. Depending on the type of fiber, it can be an expensive endeavor if you drop something on it or break a fiber. If you lack the proper equipment or expertise in the lab, replacing a damaged or broken connector will require added cost and time to fix.

Unsecured bare optical fiber spools are difficult to manage and are prone to incurring damage during handling and use.
As noted previously in the article, managing and organizing unsecured bare fiber spools is a major challenge. Not only do they take up a lot of space, but the small labels do not allow for easy identification from even a few feet away, and spools must be mounted in some manner to prevent them from rolling when stood up or take up even more space when used on their side. As the needs of the lab grow requiring the use of even more spools, the problem of fiber management only grows larger. If you then also do not have customized lengths to suit your needs, identifying and piecing together these unsecured spools to fit your application results in a major headache along with an inefficient use of lab space.
By investing in a quality, customized network simulation solution, you immediately eliminate all of this frustration and hassle and dealing with bare fiber is no longer an issue. The fiber and connectors are protected from damage while enabling you to organize and manage all of it in a more space-efficient manner. It also enhances the look of your lab space, another benefit when inviting customers or visitors to the lab.
Sign #2: You need to save physical space in the test lab
Labs have a finite amount of physical space, so when evaluating all of your gear and the workspace environment, you are likely seeking ways to save space and utilize space more efficiently. If you have existing spools of fiber or plan to acquire more, network simulators offer a far more efficient approach for managing the fiber in the test lab than attempting to organize unsecure spools of fiber.
Since a reputable network simulator manufacturer will have the user in mind when designing their solution, leading platforms today are designed to package fiber spools in a far more efficient approach than using the original factory shipping spools.

Above: The size difference between a 25km Corning® fiber spool and a M2 Optics Fiber Lab Flex network simulation module with 25km. The Flex module approach provides the same fiber type and length but saves over 65% physical space while also protecting the fiber.
In some instances, and certainly during the early instances of network simulator enclosures, they were designed to exactly fit the original factory shipping spools. While these may not offer the maximum space efficiency as some of the others, they offer added protection and a vastly improved way to use and organize the fiber versus a makeshift or no enclosure at all.
Sign #3: Accurate simulation results are important to you
There's a saying that "real fiber produces real results", meaning that using the same types and lengths of optical fiber that are in the field network will provide the most accurate performance results in terms of the expected optical characteristics and latency values.
Since every field network is different in terms of fiber types and lengths, along with network and device applications requiring different fiber setup configurations, the only way to accurately replicate or mirror the intended network is to invest in a customized solution.
For example, if you are evaluating a 10G SFP-LR optical transceiver that is rated to operate up to 10km for your network that has an actual link distance of 8km and want to closely replicate the expected performance, using a pair of 10km spools of fiber you happen to have on hand or acquire someplace isn't going to mirror the results of your actual 8km link as accurately as you may need. For just one factor, the latency will not be accurate using an incorrect distance, let alone dispersion or other characteristics. However, when investing in a customized network simulator, you can acquire a near-exact 8km fiber pair which will produce the results that most accurately match your network.
Sign #4: You could benefit from additional optical fiber expertise
Optical fibers serve as the backbone for today's most advanced, high-speed communications systems. There are numerous fiber manufacturers, an even larger number of fiber types, and all of their subsequent technical performance characteristics. Additionally, fiber performance differs slightly from manufacturer to manufacturer, and fibers can have a wide range of prices, lead times, manufactured lengths, and more.
Simply put, there's a lot of fiber knowledge that a reputable network simulator manufacturer must have in order to deliver customized solutions tailored to the specific needs and goals of the user. Knowledge of the various fiber types, performance specifications, access to acquire the fibers, pricing, lead times, length considerations, along with experience in spooling and working with each fiber type and manufacturer are absolutely critical to producing superior-performing network simulators.
This valuable fiber expertise is essential throughout the partnership between user and vendor, as the vendor will serve as an excellent resource for learning about fiber and consulting with you to determine solutions and set up configurations to match your needs. Whether you require an ocean fiber for simulating a long-haul submarine optical network and need the performance specs for a specific fiber type, you have a tight budget and using the most cost-effective fiber is a primary driver, or you need assistance determining the most space-efficient setup, working with a custom network simulation vendor will be of great benefit.

Learn More about Optical Fibers - Download the 2022 Optical Fiber Reference Guide
Sign #5: Enhancing the look of your lab is important
If you host visitors in your test lab, including customers, senior executives, or sales partners, having a lot of unsecured fiber spools laying around or stored in a makeshift manner can leave a negative impression. This is especially the case in a competitive situation between two equipment vendors - a vendor investing a more professional, organized, and aesthetically pleasing setup leaves a better impression that instill confidence in their test results and company compared to one that overlooks this aspect of their lab.
Over the years, numerous instances have arisen where engineers that invested in custom, efficient network simulation platforms have voiced positive feedback that they've received from customers, visiting executives, and colleagues or have acquired network simulators specifically with goal of improving the look of the lab. While the performance of a network simulator will always be paramount, looks do matter, and using custom simulators are a good way to achieve the most efficient, professional look related to managing your fiber spools.
Lastly, it's important to note, that if you already have spools of fiber, a network simulator vendor should be able to provide a solution approach for packing your existing fiber, in addition to providing new fibers.
Ready to Design Your Custom Fiber Network Simulator?
The leading global manufacturer of customized fiber network simulators for over two decades, M2 Optics offers the largest portfolio of packaged optical fibers for virtually all network and latency simulation testing applications. Trusted by leading engineering teams, M2's Fiber Lab solutions are the preferred choice for providing the most efficient and accurate network and latency simulation experience.
When partnering with M2 for a customized Fiber Lab, you always receive:
Personal design consultation with a dedicated fiber expert
Choice any fiber types from top manufacturers including Corning®, OFS®, and Prysmian®
Precise fiber lengths by distance or delay value to meet your exact requirements
The largest selection of enclosure options, including rack-mount, portable, and field styles
The most space-efficient setup for your application
To learn more or discuss your next project, visit M2's website or contact us today.