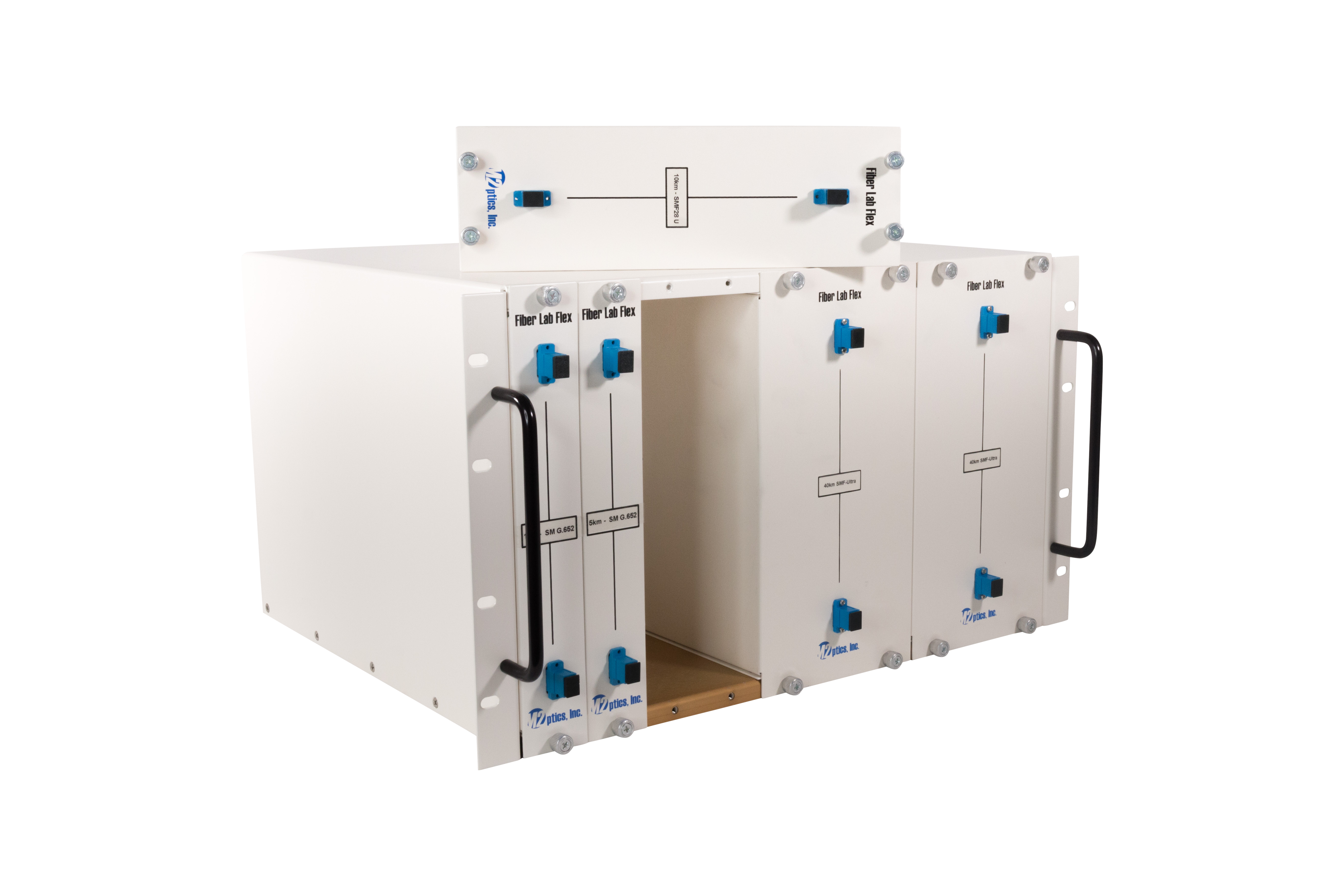 The Fiber Lab Flex from M2 Optics is designed to offer maximum versatility to engineers requiring optical fiber spools for network simulation testing, optical time delays, system demonstrations, or training applications.
Saving as much as 65% or more physical space compared to using traditional fiber spools, this 6RU chassis maximizes efficiency by offering:
10 each Flex Single modules (up to 25km each), or
5 each Flex Double modules (up to 60km each), or
3 each Flex Triple modules (up 80km each), or

A mixed combination of Single/Double/Triple modules
Technical Note: As with all Fiber Lab solutions, every Flex module is available with any fiber type, lengths/delay, and connector type of choice
The removable modules allow for a wide array of length and time delay options, as well as the ability to re-configure the setup as necessary.

Since optical fiber requirements arise and/or change over time and budget constraints are a reality, Flex modules can be acquired on an individual basis at any time, allowing a user to scale the setup to match needs over time.
For pricing, technical specifications, or to learn more contact M2 Optics or an authorized local partner today.