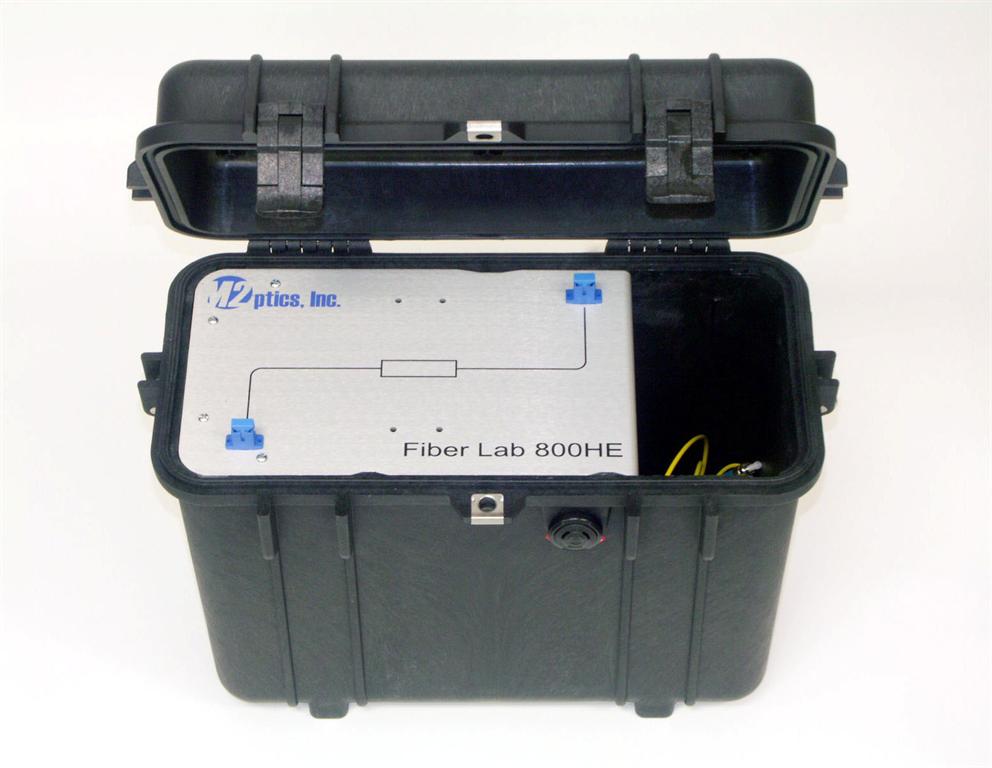 The Fiber Lab 800HE provides an ideal solution for maximum protection of optical fiber spools, where heavy use and harsh environments are expected.
Raleigh, NC - December 8, 2009
M2 Optics, Inc., a leading provider of packaged optical fiber, announced the release of an extremely rugged enclosure for optical fiber spools. Designed specifically for situations where heavy use and/or maximum durability is required, the Fiber Lab 800HE gives engineers and technicians a portable solution for using up to 25km of any optical fiber in a laboratory or field setting.
Similar to their other Fiber Lab products, the 800HE can be used for optical network simulation, product development, delay line, and quality assurance testing applications. In addition, government/military, education, and equipment leasing firms can benefit as they all typically require extra-rugged equipment due to the nature of use.
"While our entire Fiber Lab line helps to protect optical fiber from damage, there are many applications where an extra level of durability is required," said Kevin Miller, Director of Marketing for M2 Optics. "The Fiber Lab 800HE offers all the same great benefits as our existing line, with the added protection for harsh environments."