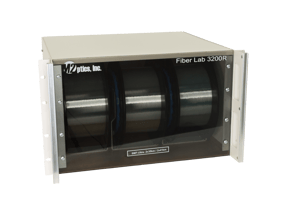 5G, with its promise of lightning-fast speed and response time, is everywhere. Turn on the TV, listen to the radio, visit your favorite website, drive past a billboard and you'll likely see or hear some advertisement, banner ad, or commercial about a wireless network's new 5G infrastructure or phone. This is the next evolution in mobile technology and is generally considered a leap forward and the doorway to a technology revolution.
A Brief History of the Evolution to 5G
From the early days of 2G to the current 5G evolution, phones and mobile devices have been endeavoring to move beyond voice to deliver data rapidly. When released in 1991 by Finnish operator Radiolinja, 2G GSM boasted speeds of 80kbps! This technology started to transition from just a "cellphone" to a "mobile device".
5G speed estimates vary, but the expectation starts at 50Mbps and goes up to as much as 10Gbps with the potential of 1 millisecond latency. These speeds open opportunities that could hardly have been imagined in 1991. A new generation of wireless devices is being enabled with applications far beyond apps on a phone. Smart homes, industrial IoT applications and other innovations are opening the door to futuristic technologies like self-driving cars.
The Wired Network is Not Going Anywhere
But, has the world gone wireless? Of course not. All these complex wireless networks need to connect to existing infrastructure, much of which is fiber, for the backhaul.
As LaserFocusWorld points out, "The buzz about 5G focuses on wireless and radio technology, but photonics and fiber optics play vital supporting roles in transporting signals to and from the new generation of base stations that will serve users." The article points out that, "As of 2015, about 90% of cellular backhaul was through copper cable, 6% via fixed wireless microwave, and 4% through fiber. That mix is evolving, as 5G's need for more bandwidth is making copper inadequate."
Fiber investment will grow to meet the increasing bandwidth needs of 5G. A recent Wired story pointed out, "To make it all work, companies...are now being commissioned to produce millions of miles of new cable holding twice as many fiber pairs—two strands, one for the uplink and one for the downlink—as the old stuff."
5G Will have Applications Beyond just the Wireless Companies
Like any wireless and wired technology, the telecom industry is leading the way, but 5G will offer opportunities for municipalities and other industries.
As businesses and municipalities start to explore 5G technology, and as demand for additional fiber grows, it will be critical to test the 5G nodes (backhaul, etc) in a lab environment that can realistically simulate the conditions of the existing fiber network or the network with the increased fiber.
M2 Optics' Network Simulators are the Perfect Fit
M2 Optics has a deep expertise in network simulation and providing customized solutions to meet engineers testing needs. In fact, it's been our core business focus from the very beginning. Our versatile, configurable, and compact Fiber Lab solutions are perfect for lab environments or where efficiency and accuracy are important. In addition, years of experience helping businesses and engineers to simulate a variety of complex fiber scenarios to test for optical performance and latency means we can help determine the best setup for any application requirement, including 5G.
For example, 5G means increased load on the fiber network as the mobile equipment is designed to move traffic to the wired network as quickly as possible. Like any other technology leveraging the fiber network, 5G nodes will need to be tested and certified for optical performance, latency and other key metrics either during design or pre-deployment.
The new 5G components will also require new maintenance processes and training of field technicians in the proper monitoring, diagnosis, and repair of the fiber and 5G network. M2 Optics' Fiber Lab solutions for simulating these 5G network links can also make the hands-on training of staff in the classroom both simplified and streamlined.
Are you ready to simulate a 5G network for your application? Learn more about Fiber Lab network simulation capabilities or contact a local authorized partner to begin designing your customized solution.