Along with being highly regulated, energy and electric utilities companies have faced a transitioning business model with declining electricity use resulting from increased competition, distributed generation, and growing use of renewable sources like solar and wind. Consumers ultimately have more choices now than in past years, making it more challenging for these companies to achieve their revenue growth and profitability goals.
As a result, these entities are exploring new revenue-generating opportunities, specifically offering fiber optic connectivity. Already having a very broad physical infrastructure driven by fiber-based communication systems along with the necessary transmission towers, ground and aerial fiber cable conduit, and right-of-way permissions, offering fiber connectivity enables both improved internal operations as well as significant revenue potential.
Operational Improvements
Strictly from an operations perspective, like most networks today, communications driven by fiber optic technology offers multiple benefits. Rapid communications between facilities provide nearly instant feedback and real-time sharing of data between plants, substations, and offices. Improved response times to issues, thus greater reliability and resiliency across the power grid. In addition, fiber optic systems support today's smart energy grids with devices that can link to smart meters and home gadgets, improving the connection and service offering to consumers.
New Revenue Streams
Optical fiber infrastructure also offers a new avenue of revenue for these companies. An Energy News Network Report, "Utility Investment in Fiber Optics Could Enhance Smart Grid" discusses the business opportunities available to utilities that invest in fiber optic technology. According to the article, "It's economical for utilities to build new fiber optic networks using their existing infrastructure and rights of way." The article highlights the potential opportunity to sell broadband wholesale or retail.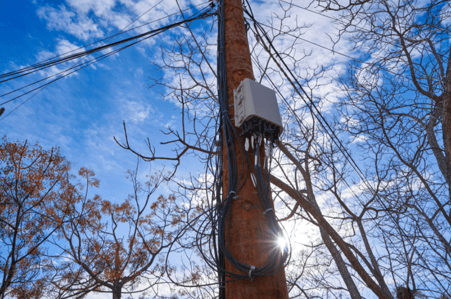 Leasing optical fibers or providing broadband services to consumers is an area of significant revenue potential for energy and electric utility companies
Scott Madden Management Consultants also noted, "For electric utilities, the opportunity is enhanced because their fiber network is frequently installed high on their transmission towers using optical ground wire, which enjoys a measurable reliability advantage over ground-based networks."
As an example, several utilities have seen this opportunity and have begun to take advantage of it.
City Utilities (CU), Springfield, Missouri's city-owned electric utility, recently announced plans to expand its fiber-optic network to every home in the city and lease excess fiber—on a nonexclusive basis—to the internet service provider (ISP) CenturyLink. (Brookings)

Southern Company owns, maintains, and wholesales dark fiber to the business community through its subsidiary Southern Telecom (

Scottmadden

)

NextEra Energy owned and operated FPL FiberNet to provide infrastructure accessibility to last-mile providers and sold FiberNet and its subsidiaries to Crown Castle Corporation for $1.5 billion in cash (

Scottmadden

)
As these are just a few examples, it's expected that more utilities will follow suit in the coming years in an effort to capitalize on this market opportunity.
Maintaining Utility Fiber Optic Networks
As any Telecom service or infrastructure provider will share, managing and maintaining a fiber optic network is not an easy task. From certifying and installing the proper gear to quickly resolving issues when they arise, utilities will first need to determine their level of involvement with these networks. Are they laying dark fiber with plans to lease all of it to other service providers that will manage their own systems, or will the utility also offer complete broadband services?
If they plan to maintain the physical infrastructure and lease or wholesale fibers to others, they will still need to deploy the proper support required to ensure the integrity and continuity of fibers for their customers. This will not only require managing adequate service personnel (internal or external staff) but also network monitoring equipment like a fiber monitoring system to help detect and resolve physical fiber issues quickly.
Alternatively, if a utility plans to also offer broadband services directly to consumers, they will need to deploy and maintain all of the necessary active optical transport and network management gear required for data transmission. Like any service provider, it will require they certify intended network equipment prior to deployment by effectively simulating their field links, as well as employ entire teams of highly trained network administrators and support staff.
A Major Opportunity
Regardless of the approach taken by a utility, the optical fiber infrastructure deployed by utilities offers not only a way to better manage their traditional business and operations but with several unique advantages already in play, provides a way for them to uncover additional streams of revenue.

Learn More
Optical Fiber Testing and Monitoring Systems for Utilities & Energy Providers



Fiber Monitoring Systems - Detect Fiber Breaks in Real-Time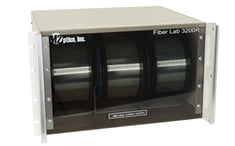 Fiber Network Simulators - Replicated Optical Performance and Latency