Single Mode Optical Fibers are commonly used throughout the world for fiber optic communications, as they offer narrower modal dispersion characteristics, making them more suitable (than multimode fibers) for medium and longer distance transmissions. With several manufacturers, as well as industry standards, it is important to understand what fibers are available when designing, installing, and testing fiber optic products and systems.
We have compiled a list of some of the most commonly used single mode fibers and what their ideal uses.
Single Mode Optical Fiber & Cable (ITU-T G.652)
Widely used around the world, this fiber is ideal for campus, metro, access, and FTTH networks

Non-Zero Dispersion Shifted (NZDSF) Single Mode Optical Fiber (ITU-T G.655)
Ideal for highest capacity, longest reach systems (long-haul, regional, metro)

Bend-Insensitive Single Mode Optical Fiber (ITU-T G.657)
Extra flexibility and bend radius makes these fibers suitable for network installations and challenging environments where cable routing is a challenge or difficult.

Manufacturers typically supply fiber on spools of 50km or larger, however M2 Optics will re-spool fiber to shorter lengths if required. We can customize any length of fiber to meet your unique network needs. If you are unsure about what type of optical fiber you need, please click the button below and use our Optical Fiber Reference Guide.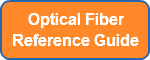 Our team is happy to answer any questions you have about Single Mode fiber. For detailed specifications and additional types of single mode optical fibers, please visit the manufacturers websites above or contact us.