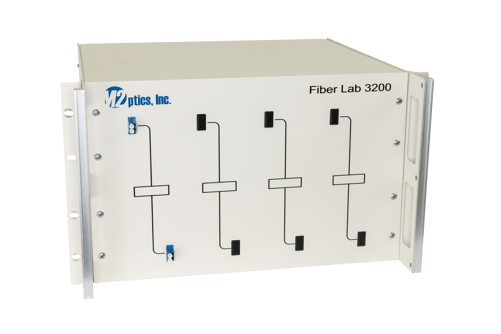 View/Download Brochure
The Fiber Lab 3200 is designed for engineers developing and testing fiber optic devices and systems that are seeking the most efficient way to manage and use long lengths of fiber. Offering up to 320km in each 6RU unit, the FL3200 can include up to four (4) individual spools of optical fiber each with continuous lengths of up to 80km available.
Fully-customized to each user's requirements in terms of fiber types, lengths, and connectors, this solution saves 50% or more physical space compared to using traditional factory spools or other approaches. In addition to a more organized setup, the valuable fiber is protected, easier to work with, and ensures long-term consistent and reliable performance results.
To design your own FL3200 or learn more, contact M2 Optics or an authorized local partner today and we will help you determine the best configuration for your project needs.
Similar Solutions