Fiber Optic Latency for Data Centers
Recognizing that data center engineers are often challenged with varying requirements when deploying and maintaining latency-driven systems, M2 Optics offers a portfolio of fully-customized fiber solutions designed to support several critical applications.
Trusted by the world's leading communications, web, and cloud data center entities, M2's specialized expertise and manufacturing capabilities help engineering teams achieve their goals with the perfect combination of performance, efficiency, and ROI . To learn more or to begin designing a solution to match your specific needs, contact M2 Optics or a local authorized partner today.
Customize a Solution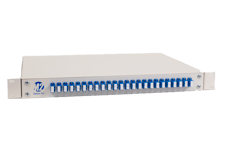 Precision Optical Time Delays
Sub-nanosecond accuracy for delays up to 1500 ft.

Up to 24 delays in 1RU and other HD formats

Equalize links, sync system timing, tier service speeds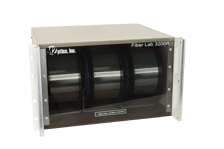 Fiber Link & Delay Simulators
Exactly simulates link delays and optical performance

Multiple, highly efficient rack-mount enclosure options

Certify devices prior to deployment and/or train staff
Latency Tuning Patch Cables
Accurate lengths with -0 to +1" tolerance to 50 ft.

Custom lengths & connector configurations

Fine-tune link lengths between racks and systems
Low-Latency Optical TAPs
Shortest length passive TAPs minimize latency

Patented, high density chassis

Network monitoring for all data rates and fiber types