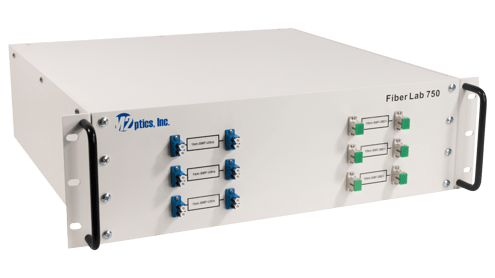 The Fiber Lab 750 provides the perfect combination of flexibility and space-efficiency when requiring multiple spools of optical fiber for testing, latency, and system demonstration applications.
Utilizing just 3RU of rack space, the Fiber Lab 750 can include up to 170km of any type of optical fiber from leading manufacturers, exactly simulating field links or adding specific time delays in both an organized and professional manner. Ensuring both consistent and highly accurate performance, this customized platform improves organization while easily interfacing with various networking equipment.
To learn more or discuss a setup configuration for your next project, contact M2 Optics or an authorized local sales partner today.


Similar Solutions