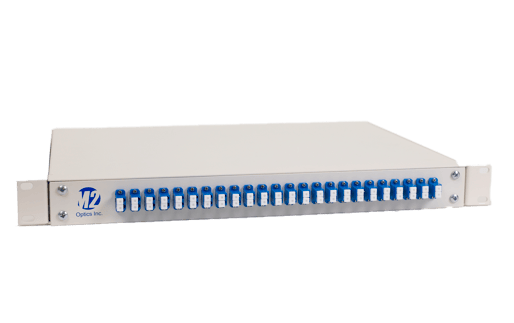 Benefits:
1RU space-saving chassis

100% customized to specification


Ideal for data center link simulation and optical time delay applications
The Fiber Lab 250 is designed specifically for engineers needing to simulate data center links or deploy highly precise optical time delays in the most efficient manner. Fully-customized and offering any fiber types and user-specified lengths/delays, this 1RU solution can be configured to include as many as 24 optical time delays or several short/medium distance fiber spools.
In addition to both traditional simplex and duplex optical fiber configurations, the FL250 can also include lengths of multi-fiber ribbon cable and MPO terminations for testing and delay compatibility with 100G and 400G optics and system applications.

Design Your Fiber Lab 250 Today
To learn more about this solution or determine the best setup configuration to match your project needs, contact M2 to speak with a fiber solutions expert at your convenience.
Related Solutions