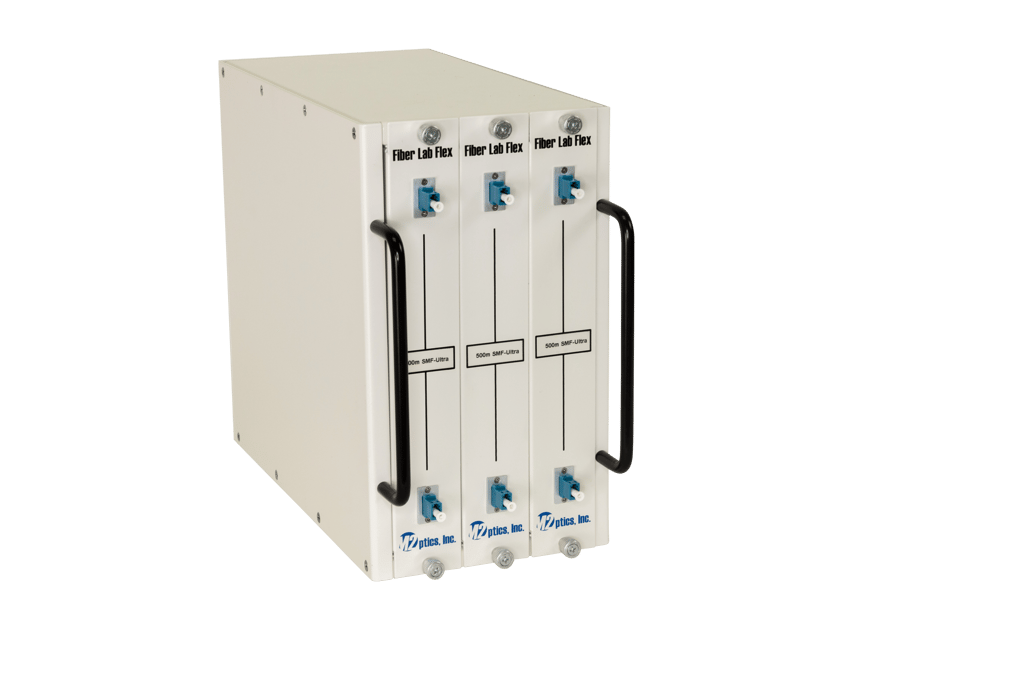 The Tri-Flex solution from M2 Optics provides a portable solution for engineers utilizing multiple lengths of optical fiber on the tabletop. By organizing the fiber in a professional and efficient manner, the Tri-Flex makes life easier when performing network simulation, latency / optical time delay, and demonstration tasks.
Up to 80km of optical fiber via a 3, 2, or 1 module setup
Add individual modules and/or re-configure as needs change
All fiber types and custom lengths
Portable and rugged for both bench-top and demonstration applications
Modules are interchangeable with the Flex rack-chassis platform
With many leading organizations around the world already using the Fiber Lab Flex, we are confident you will benefit in a similar manner.

Design A Tri-Flex
When contacting M2 Optics to design your custom unit, it is helpful to include the information below, if known. Upon receipt of your inquiry, our experienced team will be in touch with further details and/or to assist you in determining the best configuration for your needs.
Fiber Type: Any fiber types from leading manufacturers Corning®, OFS®, or Prysmian®

Fiber Length Configuration Options:
3 standard modules (up to 25km each)
1 double module (up to 60km) + 1 standard (up to 25km)
1 triple module (up to 80km)
Connector Types: SC, LC, FC, ST with any angle polish
Similar Solutions